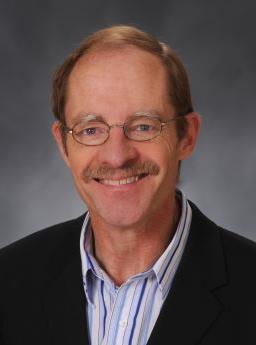 Jeremy McNeese vividly remembers the first time he met Dr. Doug Dotterweich. In his freshman economics class at East Tennessee State University, Dr. Dotterweich began with, "I am a follower of Jesus, and I would love to talk about that if you are interested."
"That," says Jeremy, "was a breath of fresh air for me."
Over his 30-year career at ETSU, many students have availed themselves of Dr. Dotterweich's invitation. Some come to ask a question about class, but then hang around, admiring his lighthouse collection; it's clear they want to talk further. Dr. Dotterweich often uses the spiritual connotations of lighthouses as a bridge to begin a gospel conversation with these students.
One ETSU football player who was struggling in the class came to see Dr. Dotterweich after the first test. "Why are you studying economics?" Dr. D asked him. "Have you asked God what He thinks about what you should do with your life?" This new idea began an ongoing conversation between the two; the student eventually trusted Christ, and changed his major.
For several years, Dr. Dotterweich served as thesis advisor for the undergraduate honors students at ETSU, a time-consuming task. "I committed to God to do this," he explains, "in order to get to know the students individually enough that they would see me as a mentor and a friend."
One of these honors students lived in an apartment complex where a neighboring student had committed suicide. Because Dr. Dotterweich was a mentor, she turned to him to talk through and process the tragic experience. She was one of several honors students who trusted Christ after Dr. D shared the gospel with them. "The first time she heard the gospel, she told me, 'That is what I want to do,'" he recalls.
Dr. Dotterweich remembers Jeremy as "an amazing guy in terms of his heart for people, especially international students." As Jeremy sought God's leading into a career in missions after graduation, Dr. Dotterweich met with him weekly as a discipler. "He was my cheerleader as I knocked on doors, and prayer partner as I sought guidance," says Jeremy. Dr. D's investment paid off: Jeremy now serves with Cru's campus ministries.
The two traveled together on a mission team to East Asia. There, the president of the university joined a crowd of students to hear Dr. Dotterweich lecture as a visiting professor, blending spiritual truths with lessons in economics.
Dr. Dotterweich has at times considered options to teach at a Christian college. But, he says, "at this point, my wife and I have felt like my call is to a secular university." As a follower of Jesus in that environment, Dr. Dotterweich's own life has served as a lighthouse to his students and colleagues, just like the ones that decorate his office.